Downloadable Handouts and Information to Assist in Getting a Job
The downloadable handouts and information. This is a four step process:
Step 1 Use this list to contact government employees who provide full-time support for WW seeking jobs;
Step 2 Use these resources to assist veterans with their transition and job search;
Step 3 Use this list of civilian employers who wants to hire WW (principally major companies with jobs nationwide);
Step 4 Use LinkedIn to connect with fellow WWs, mentors, and employers to find job opportunities.
Transition Assistance Program (TAP) Provides Employment Assistance

Transition Assistance Program (TAP) Provides Employment Assistance. Many service members have never written a resume, filled out a job application, or attended a job interview.  Fortunately these skills can be learned.   Employment Hub provides browsing for job listings, building your resume, getting job hunting tips and more.
America's Heroes at Work for Veterans with PTSD or TBI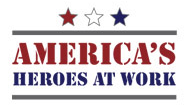 America's Heroes at Work is a U.S. Department of Labor (DOL) project that addresses the employment challenges of returning Service Members and Veterans living with TBI and/or PTSD.
VA for Vets is Your Gateway to VA Careers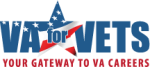 VA for Vets facilitates the reintegration, retention and hiring of Veteran employees at the Department of Veterans Affairs (VA). VA for Vets offers career-search tools for Veterans seeking employment at VA, career development services for our existing Veterans, and coaching and reintegration support for military service members.
Career Resources for Veterans

Whether you've been retired for years or have just finished your service, rejoining the workforce can be tough. You should have access to adequate guidance and support. There are actually a lot of places you can turn to for assistance in your transition from service to career if you know where to look. This guide recommends pages only from trusted organizations and will connect you to all kinds of information, advice, tools, and programs that offer real-world help.
Websites with Employment Opportunities and Job Listings