Job Opportunities
Amazon Hiring Military Veterans
At Amazon, we employ over 10,000 veterans and military spouses – in roles ranging from our fulfillment center associates to executives in our corporate offices. In May 2016, we pledged to hire 25,000 veterans and military spouses by 2021, and to train 10,000 more in cloud computing skills through AWS Educate.
 Clearance Jobs
There are many job opportunities listed on the website of the ClearanceJobs.com which is the largest security-cleared career network, specializes in defense jobs for professionals with federal security clearances. Search thousands of jobs from pre-screened defense employers and government contractors.
DAK Resources – A Staffing Agency Dedicated To Find Jobs For Veterans

DAK Resources, Inc. is a Service-Disabled Veteran Owned Small Business committed to connecting Employers with highly skilled and trained Military Veterans as they transition from active service to the civilian labor force.  DAK's primary mission is to assist any and all military veterans, as they transition from the military into the private sector, by helping them locate good jobs that match their education and skills.
DCMA Veterans Opportunities

There are many job opportunities listed on the website of the Defense Contract Management Agency (USAJobs.gov) whick is actively recruiting and hiring veterans.  We offer a variety of exciting jobs, competitive salaries, excellent benefits, and opportunities for career advancement.  Learn more about Veterans' Preference, and Special Appointing Authorities for Veterans at the Office of Personnel Management's website, by clicking here.
DVNF – Connecting The Veteran Community With Leading Employers
DVNF is partnering with America's leading employers to give our veterans access to great career opportunities.  It's free, it will always be free as it serves our veterans and service members that keep America free.
The Federal Employment Process

Since the establishment of the Veterans Employment Initiative, the Federal Government has led the charge to honor your service promoting opportunities for you and your family to continue your service to this great nation as Federal civilian employees.
We recognize those who have served in our Armed Forces often have the experience, skills, and dedication necessary to achieve success as members of our civilian workforce, and it is critical that we harness that talent. Your past military training, special skills, unique experiences, and leadership abilities could make you an ideal candidate for our team! We are confident veterans, transitioning service members, and their families will find this site to be the one-stop resource to assist in finding a Federal career.
GOOGLE Jobs For Veterans

When veterans search for "jobs for veterans" along with military job codes such as MOS, AFSC and NEC, the Google search results will display relevant job openings.
Hiring Our Heroes
Translate your military experience for employers, so they can translate it into success.  Hiring Our Heroes will help potential employers understand how the skills and experience you've gained as a service member make you a great employee. The Personal Branding Resume Engine™ will translate your military record into a strong resume that civilian employers can understand. Once you complete your resume, you can make it viewable by thousands of employers using the Resume Engine to look for qualified job candidates.
Hiring Our Heroes Career Community is offered in collaboration with innovative partners who share our mission, and offers diverse programming on interview preparation, civilian compensation and benefits, professional development, leadership coaching, and overall wellbeing.  That's why we created Hiring Our Heroes Career Community, a virtual training and professional education center for transitioning service members, veterans, and military spouses.
Lynch Consultants
We are seeking outstanding candidates who are seeking a long-term career opportunity to help build and establish Lynch Consultants as the premier consulting firm. We utilize two broad career paths to provide outstanding support to our Federal and Industry Partners, and to grow and develop our team for long-term success. As a small, highly selective firm, our team members are bright, sharp, professionals quickly able to learn and master many skills. Our team members are also subject matter experts in selected fields. We are looking for excellent team members to join us at all levels of experience: Junior, Mid-Career, and High-Level.
Marine Executive Association
There are many job opportunities listed on the website of the Marine Executive Association which is a national, volunteer, non-profit organization of former and current active duty Marines. Our membership is composed of Marines from all ranks and MOSs who have agreed to contribute their civilian job hunting and hiring experiences to fellow Marines.  We provide assistance to Marines transitioning from active duty to reserve/retired status, leaving the Corps at the end of obligated service or moving from one civilian career to another.
Military.com
Military.com's Military Skills Translator integrates with an innovative Personality Assessment tool to deliver a comprehensive job search experience for veteran candidates. The tool uses a unique filtering mechanism to display customized job recommendations depending on a veteran's personality traits and military experience.The Military Skills Translator matches a veteran's military occupation code (MOS, AFSC, and Rating), sub-specialties and other professional military skills to civilian job opportunities. With the Military Skills Translator, qualified veterans are seamlessly matched to job opportunities thus providing employers the right fit for the right job.
Military – Civilian

Military – Civilian is not merely a job board or a recruiting service: they are dedicated to providing both proactive assistance for veterans and their families with their transition back into the civilian workplace, and assistance for companies with open positions in fulfilling their recruitment needs.  Open positions, both stateside and overseas, may be viewed at the Careers Directory on their website www.military-civilian.com.  Some positions require security clearances:  others are open to all including spouses. You may also sign up for the Careers Newsletter to get hot jobs delivered straight to your inbox.
Military Hire.com
MilitaryHire began connecting veterans and employers in 2000. Employers quickly came to appreciate the character, skills, and service of the veterans they hired from MilitaryHire. Since then, we have helped over 500,000 veterans in their job search. We have helped employers hire veterans across the US and overseas. We have helped veterans find jobs at companies of all sizes from the Fortune 50 to companies whose head count is less than 50. For veterans looking for jobs and companies looking to hire veterans, MilitaryHire is the answer.
NAVFAC SW Hiring Veterans
NAVFAC SW is looking to do a massive amount of hiring over the next few months, and this is an opportunity for those interested to be forwarded directly to HR through an employee referral. This is a list of the critical vacancies in our organization that we are looking to fill ASAP, and a referral form that must accompany any resume forward to HR. Anyone who feels like they may qualify for one of these vacancies can email eley.decuba@navy.mil with the following:
– Identify series and job title(s) for which they feel they qualify from this Hard to Fill list
– Resume
– completed and signed this referral form
Northrop Grumman
Northrop Grumman is growing exponentially in Palmdale and Mojave, CA.  Within the next few months we are looking to increase our headcount by 500 Aircraft Mechanic hires. This number will continue to grow in 2019. The positions will support all programs in Palmdale and Mojave, to include B-2, F-35, Autonomous Systems and Classified programs. All will require an active clearance.  Here is a link to many of the positions we are currently looking to fill.  If anyone is interested they will need to apply online by clicking on the jobs listed.
Perspecta

Perspecta was formed to take on the big challenges. By convening the expertise of teams across the full array of security, technology and information services fields, we're built to solve our nation's most complex challenges. The work ahead isn't easy, but we have what it takes to do the job and we'd love for you to join us at Perspecta,  We empower the teams who are building our infrastructure and protecting our borders. We bring our ideas to bear in technologies that fuel progress and strengthen security.  Without a doubt, our people make the difference. That's why, along with helping our customers achieve their mission success, our people are our top priority. When you sign on with Perspecta, you align yourself with some of the smartest, most dedicated people in the industry. From career systems integrators with decades of experience, upstart investigators maintaining the security of public sector customers, to rocket scientists launching the technologies of tomorrow, you'll find a team of people you'll be proud to stand shoulder-to-shoulder with.
Raytheon
At Raytheon, we have tremendous respect for military service. Our customers are the men and women defending our nation, and many of our employees serve in the Reserves, National Guard or are veterans themselves. As a premier supplier of technologies to the U.S. military and our allies, we know and value the strategic and tactical talents that only veterans can offer.
If you are ready for support in bringing your battlefield skills to the private sector – and making a successful transition into the civilian workforce – explore a career with Raytheon. Opportunities exist in many disciplines throughout our company.
Silent Professionals

Our small, experienced team has direct pipelines to a wide range of jobs available within the defense and private security industry as well as unique corporate security job opportunities. We also frequently have jobs that pop up for immediate fill all around the world. Besides the fact that job seekers never pay to apply for jobs, we personally vet each job and each candidate and match the right person for the right job at the right time. We talk directly to the decision-makers who make the call on hiring and they lean on our team to advise them. If you're a job seeker, register as a candidate in our system. If you're a company searching for highly dedicated and disciplined professionals, then we're here to help you connect with the very best.
STS International
Founded in 1992, STS International is an independent, veteran-owned small business with the overarching objective of protecting U.S. infrastructure and forces both at home and abroad. STS is comprised of a growing team of highly experienced, multi-disciplinary professionals who come from a wide range of military and private sector backgrounds. We invite you to browse our website and learn more about the capabilities, experience, and opportunities we have to offer.
Technology Science Corporation
Technology Science Corporation
 brings best practices from Fortune's top companies to solve complex business challenges and perform with the attention to detail and customer service found in a small company.  We encourage and promote a culture heavily vested in creative problem solving, responsiveness, always in search of high-quality, lower cost, process improvement, and "out-of-the box" best value solutions.
Transportation Security Administration's Veteran Program Office

TSA's Veteran Program Office helps transitioning Veterans learn more about career opportunities at TSA. TSA has non-competitive hiring authority to appoint veterans to permanent positions.  To learn more about jobs currently available at TSA, visit: https://tsajobs.tsa.dhs.gov
UPS Joining Forces: A Win-Win for Veterans and Employers

Check here about Military veterans, as well as National Guard and Reserve members, comprise 7.5 percent of the UPS domestic workforce. And that number is growing. As part of the White House's Joining Forces program, UPS is committed to hiring 50,000 veterans as well as serve 50,000 employee volunteer hours in support of veterans and Veterans Service Organizations (VSOs) by the end of 2018.  UPS will further enhance its commitment by helping veterans transition into the civilian workforce through increased networking opportunities. This includes forming new alliances with VSOs, working through government outreach efforts to veterans, establishing Veteran Business Resource Groups to ensure critical resources are available within UPS, and by enhancing the level of recognition for employees who have so honorably served.
USAJobs – Working in Government
You're making a great choice when you choose a career with the U.S. Government. As a federal employee, you and your family have access to a range of benefits that are designed to make your federal career very rewarding.  Click here to start the process.
U.S. Senate Sergeant at Arms Employment Opportunities
Check for Senate job openings:  Learn about Senate job openings, internships, and fellowships. To find additional information about job openings, visit the Office of Personnel Management on USAJOBS.
Veteran Staffing Network

There are many job opportunities listed on the website of the Veteran Staffing Network which is a social enterprise business developed by Easter Seals Serving DC | MD |VA that builds on our long experience in veteran employment programs. By focusing squarely on the individual needs of employers and veterans, we provide the best personal match for each position and the support our nation's veterans need to successfully transition back to the civilian world.
VICTOR42
VICTOR42 is a Service-Disabled Veteran-Owned Small Business (SDVOSB) with over a decade of solid past performance with critical, specialized, and classified experience – organized into five service offerings: IT Services, Cyber Security Consulting, Management and Strategic Consulting, Intelligence Solutions and Training, and Special Operations Support."
Washington Metropolitan Area Transit Authority (Metro)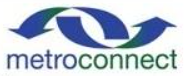 As a leader in the transportation industry, Metro has jobs opportunities which attract and retain top-quality staff to ensure high-quality service to our customers. One way Metro achieves this goal is by providing a worklife that fosters the motivation and enthusiasm necessary to succeed. If you're looking for job satisfaction, excellent benefits, and professional development, Metro is where you want to be.
Zip Recruiter

Zip Recruiter partners with companies to support veterans as they transition into civilian careers. We know veterans make great employees, and we're proud to help our heroes and their families.
Websites with Employment Opportunities and Job Offers
CorporateGray.com – Connecting employers with military veterans nationwide
FedsHireVets.gov is your single site for Federal employment information for Veterans, transitioning military service members, their families, and Federal hiring officials."
Fort Belvoir Federal Employment Opportunities
ICE.com  (Infinity-cs) Begin your journey in finding the right career with Infinity Consulting Solutions by searching our open opportunities or simply select a practice area to explore more about opportunities with ICS.
Maryland Employment Opportunities
MilitaryHire.com has been developed and is maintained by a team of both military veterans and corporate hiring authorities to create a network where former military personnel can seek careers and utilize their professional skills.
Join the Honu Talent Network today and stay up-to-date on our openings as they continue to become available.  Na 'Oiwi Kane, founded in 2001, established an endowment through its controlling interest in several for-profit companies. Our goal is to continue to grow the reach of our programs and projects to strengthen the native Hawaiian community.
ProudtoServeAgain.com (Troops to Teachers) is a U.S. Department of Defense program that helps eligible military personnel begin a new career as teachers in public schools where their skills, knowledge and experience are most needed.
Security-Jobs.net Welcome to the #1 Website to Find a Security Guard Job Online.
Veterans.jobs connecting Veterans and employers.
VetJobs.com is available to assist ALL members of "The United States Military Family". This includes Officer and Enlisted, Active Duty, Transitioning Military, Reservists, Veterans, Retirees, of the Air Force, Army, Coast Guard, Marine Corps, Merchant Marine, National Guard, Navy, NOAA and Public Health Service along with Trailing Spouses, Eligible Former Spouses, Widows, Widowers and Dependents and DOD civilians.
Go to this page for listing of miscellaneous job opportunities