Security Clearance Jobs
There are many job opportunities listed on the website of the ClearanceJobs.com which is the largest security-cleared career network, specializes in defense jobs for professionals with federal security clearances. Search thousands of jobs from pre-screened defense employers and government contractors.
DCMA Veterans Opportunities
There are many job opportunities listed on the website of the Defense Contract Management Agency (USAJobs.gov) whick is actively recruiting and hiring veterans.  We offer a variety of exciting jobs, competitive salaries, excellent benefits, and opportunities for career advancement.  Learn more about Veterans' Preference, and Special Appointing Authorities for Veterans at the Office of Personnel Management's website, by clicking here.
Marine Executive Association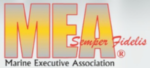 There are many job opportunities listed on the website of the Marine Executive Association which is a national, volunteer, non-profit organization of former and current active duty Marines. Our membership is composed of Marines from all ranks and MOSs who have agreed to contribute their civilian job hunting and hiring experiences to fellow Marines.  We provide assistance to Marines transitioning from active duty to reserve/retired status, leaving the Corps at the end of obligated service or moving from one civilian career to another.
U.S. Senate Sergeant at Arms Employment Opportunities

Check for Senate job openings:  Learn about Senate job openings, internships, and fellowships. To find additional information about job openings, visit the Office of Personnel Management on USAJOBS.
Veteran Staffing Network

There are many job opportunities listed on the website of the Veteran Staffing Network which is a social enterprise business developed by Easter Seals Serving DC | MD |VA that builds on our long experience in veteran employment programs. By focusing squarely on the individual needs of employers and veterans, we provide the best personal match for each position and the support our nation's veterans need to successfully transition back to the civilian world.
Washington Metropolitan Area Transit Authority (Metro)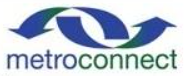 As a leader in the transportation industry, Metro has jobs opportunities which attract and retain top-quality staff to ensure high-quality service to our customers. One way Metro achieves this goal is by providing a worklife that fosters the motivation and enthusiasm necessary to succeed. If you're looking for job satisfaction, excellent benefits, and professional development, Metro is where you want to be.
Websites with Employment Opportunities and Job Offers
CorporateGray.com – Connecting employers with military veterans nationwide
FedsHireVets.gov is your single site for Federal employment information for Veterans, transitioning military service members, their families, and Federal hiring officials."
ICE.com  (Infinity-cs) Begin your journey in finding the right career with Infinity Consulting Solutions by searching our open opportunities or simply select a practice area to explore more about opportunities with ICS.
MilitaryHire.com has been developed and is maintained by a team of both military veterans and corporate hiring authorities to create a network where former military personnel can seek careers and utilize their professional skills.
Join the Honu Talent Network today and stay up-to-date on our openings as they continue to become available.  Na 'Oiwi Kane, founded in 2001, established an endowment through its controlling interest in several for-profit companies. Our goal is to continue to grow the reach of our programs and projects to strengthen the native Hawaiian community.
ProudtoServeAgain.com (Troops to Teachers) is a U.S. Department of Defense program that helps eligible military personnel begin a new career as teachers in public schools where their skills, knowledge and experience are most needed.
Security-Jobs.net Welcome to the #1 Website to Find a Security Guard Job Online.
Veterans.jobs connecting Veterans and employers.
VetJobs.com is available to assist ALL members of "The United States Military Family". This includes Officer and Enlisted, Active Duty, Transitioning Military, Reservists, Veterans, Retirees, of the Air Force, Army, Coast Guard, Marine Corps, Merchant Marine, National Guard, Navy, NOAA and Public Health Service along with Trailing Spouses, Eligible Former Spouses, Widows, Widowers and Dependents and DOD civilians.
Go to this page for listing of miscellaneous job opportunities