Job Search Assistance
Practical Resume Advice for Military Veterans
Switching careers takes courage. And veterans know a thing or two about courage.  But when military personnel finish serving their country and look to re-enter civilian life, they need more than just strong nerves to make the transition to a new career. Finding a job demands practical strategies.  For veterans, the struggle is often aligning the skills and experiences they've gained in the military with the types of jobs that exist outside the military. On top of that, long-serving veterans don't have a lot of experience with resume making.  Not to worry. This post is all about helping those that have served in the armed forces create resumes as they seek out civilian positions.
Resume Format Guidance Information & Examples
Transition Assistance Program (TAP) Provides Employment Assistance
Transition Assistance Program (TAP) Provides Employment Assistance. Many service members have never written a resume, filled out a job application, or attended a job interview.  Fortunately these skills can be learned.   Employment Hub provides browsing for job listings, building your resume, getting job hunting tips and more.
VA for Vets is Your Gateway to VA Careers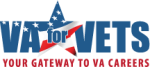 VA for Vets facilitates the reintegration, retention and hiring of Veteran employees at the Department of Veterans Affairs (VA). VA for Vets offers career-search tools for Veterans seeking employment at VA, career development services for our existing Veterans, and coaching and reintegration support for military service members.
Best Jobs for Returning Service Members
When returning from active duty and transitioning to civilian life, one of the first things a soldier must do is find a job. While military service provides many critical skills that can translate well into civilian jobs, sometimes the transition itself and communicating those skills to a non-military hiring manager is a big challenge to overcome.  The key is to help veterans connect with those programs so they can find the training they need and the available jobs that are hiring people with their skill sets.
Career Resources for Veterans

Whether you've been retired for years or have just finished your service, rejoining the workforce can be tough. You should have access to adequate guidance and support. There are actually a lot of places you can turn to for assistance in your transition from service to career if you know where to look. This guide recommends pages only from trusted organizations and will connect you to all kinds of information, advice, tools, and programs that offer real-world help.
GOOGLE Jobs For Veterans

When veterans search for "jobs for veterans" along with military job codes such as MOS, AFSC and NEC, the Google search results will display relevant job openings.