PTSD: A PRIMER WWs and Caregivers PUBLIC VERSION as of 15 April 2015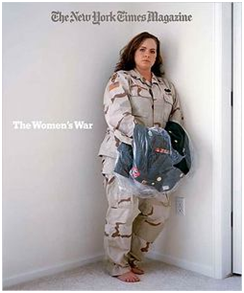 This pamphlet furnishes general information on Post-Traumatic Stress Disorder to assist in understanding the nature of this type of injury or condition. It will not make you a medical health care or mental health care expert but is just to offer you background information on PTSD. It is not designed for mental/health care professionals conducting medical or mental health treatment and is not a medical treatment or mental health care reference document. It is also not a Department of Defense official document medical or otherwise. Any difference between the information in this document and any health care professional or mental health care professional should be resolved in favor of the medical, mental and health care professionals. Any references to medical information are not necessarily DoD's health care policies. Should you have a question on medical or mental health care treatment, ask a member of your medical care team or Nurse Case Manager.
The PTSD: A PRIMER WWs and Caregivers PUBLIC VERSION 15 April 2015 is a 35 page Adobe PDF document that is 1,541KB in size and thus may take some time to download depending on your internet connection speed.