Wounded Warrior Support
Give an Hour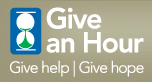 Give an Hour is a non-profit organization that provides free mental health servives to U.S. military personnel and families affected by the conflicts in Iraq and Afghanistan.
National Resource Directory
The National Resource Directory (NRD) is a website developed by the Departments of Defense, Labor and Veterans Affairs specifically to help wounded, ill, and injured Service members and veterans. You can find information about and access to the full range of medical and non-medical services and resources to assist you and your family in achieving your personal and professional goals.
Military Handbooks was launched with one simple goal – to give the Military community the very best information available about pay, benefits, retirement planning, education benefits, career decisions, much more! And to provide it to you in a series of straightforward, easy-to-understand handbooks – for FREE!
How Does Veteran Housing Assistance Work with Apartments
In 2018, the U.S. Department of Housing and Urban Development gave 87,000 vouchers to help veterans find permanent housing
HUD-VASH provides veterans who are homeless with rental assistance vouchers for privately-owned housing
SSVF helps find affordable housing options for veterans through various non-profits and grantees
While the programs help veterans find a roof over their head, there's so much information to get through along with requirements and endless paperwork.
If you're a veteran looking for housing assistance, read on as we break down the programs available and application requirements.